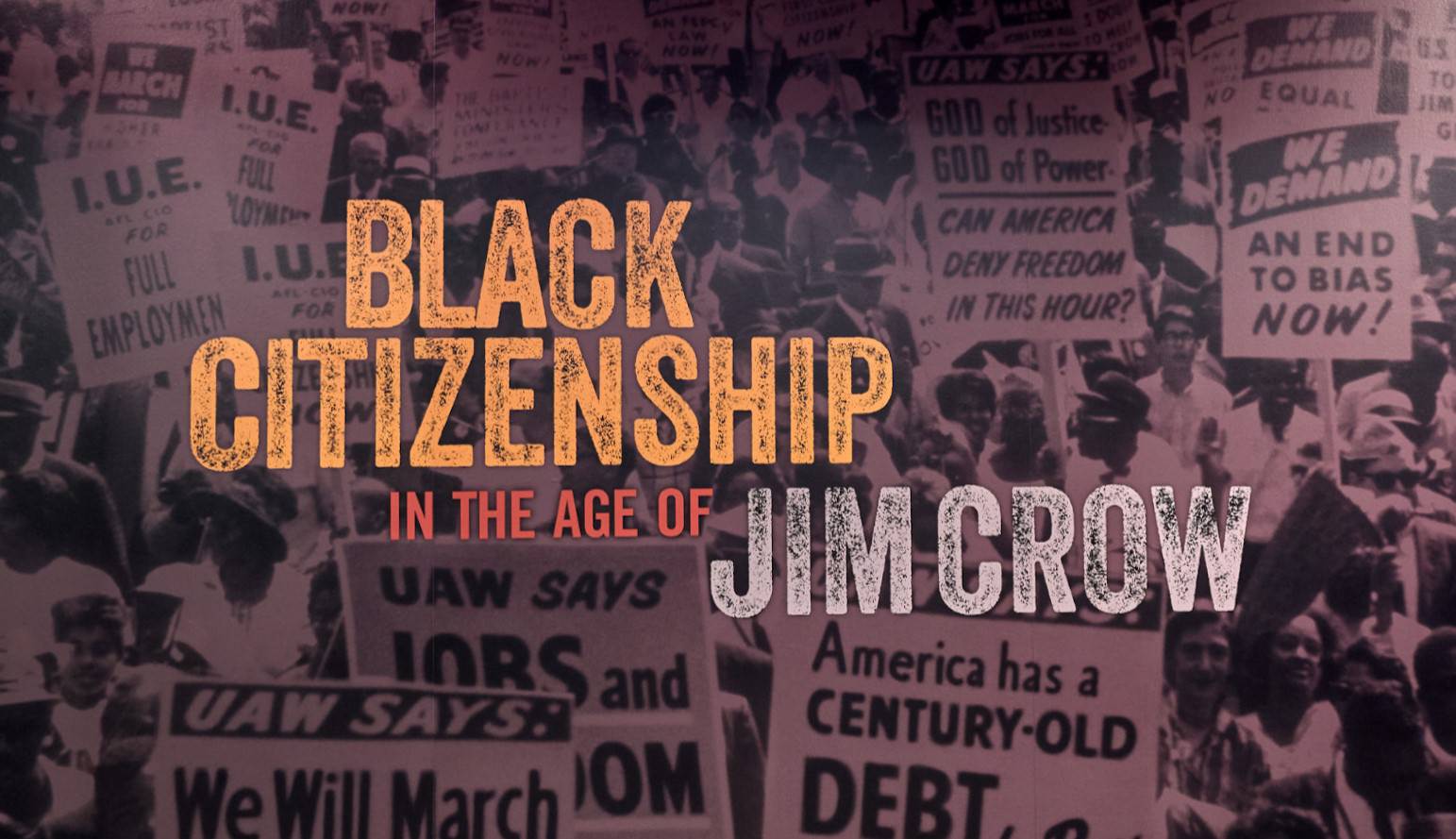 Welcome to Black Citizenship in the Age of Jim Crow. This virtual tour of New-York Historical Society's 2018 traveling exhibit recounts the dramatic, national story of the struggle for Black equality after the end of slavery.
The exhibit was photographed at the Atlanta History Center and includes specially-created displays on Georgia history.
360 View: Walk through the exhibit using the 360 viewer. Enter by clicking on the panoramic images of the galleries. You can view the entire exhibit in this mode. Navigate by the drop down menu at top or by the thumbnails along the bottom.
Object View: Scroll through the displays section-by-section. The objects are arranged in order following each of the panoramic images.
Switch between the 360 View and Object View at any point. All the images are clickable.
For instructions, click here or select How To from the Menu at the top.
For the accompanying family guide (recommended for ages 8 and up), click here. For the student curriculum, click here.
Demonstrators at the March on Washington for Jobs and Freedom, August 28, 1963. Courtesy of the Walter P. Reuther Library, Wayne State University
An Unpaid Debt
Washington, DC was filled with demonstrators in August 1963, the centennial of the Emancipation Proclamation. African Americans and their supporters demanded that the US make good, at last, on its promise of equal rights for all American citizens. 
From the steps of the Lincoln Memorial, Dr. Martin Luther King Jr. invoked the Declaration of Independence and the Constitution. He said they were "a promissory note . . . a promise that all men, yes, black men as well as white men, would be guaranteed the unalienable rights of life, liberty, and the pursuit of happiness." America, Dr. King said, had not lived up to its word.
The massive 1963 March on Washington electrified the nation and spurred historic civil rights legislation. But it was just one dramatic episode in a centuries-long struggle for, in Dr. King's words, the riches of freedom and the security of justice.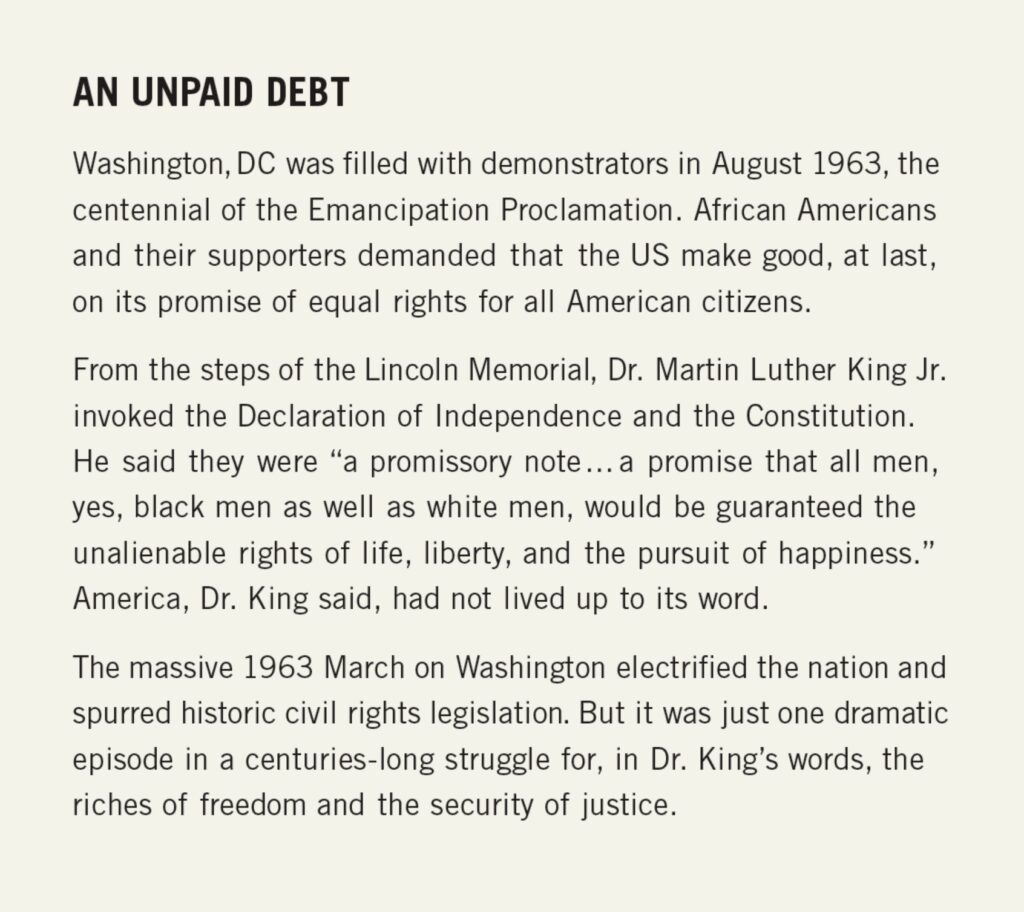 Lead support for Black Citizenship in the Age of Jim Crow provided by National Endowment for the Humanities: Exploring the human endeavor. Major support provided by the Ford Foundation, the New York City Department of Cultural Affairs in partnership with the City Council, Crystal McCrary and Raymond J. McGuire, and Agnes Gund.
Exhibitions at New-York Historical are made possible by Dr. Agnes Hsu-Tang and Oscar Tang, the Saunders Trust for American History, the Seymour Neuman Endowed Fund, and the New York State Council on the Arts with the support of Governor Andrew Cuomo and the New York State Legislature. WNET is the media sponsor.